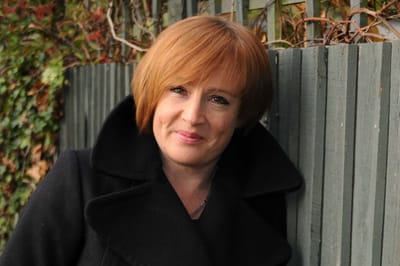 Theatre Making
To develop the piece 'Broken' from a scratch performance previously tried out at the 'Lyric Theatre' as part of an MA.
To apply for funding and enrol creatives for the project 'Girls Like Us' - researched, directed and produced by Delyth Jones to perform at Arts Centres.
To tour an evolving autobiographical piece entitled 'Dysmortal Life' by David Hale and Delyth Jones. Originally directed by Lorna Laidlaw and most recently Alison Solomon.
Performing and producing creative projects, creating my own theatre work and championing new writing has been at the core of my theatrical career. My role as an educator has been a source of inspiration for recent projects - frustrations and observations from the world of teaching in particular. Insights into students' wellbeing, deeper thinking skills and creativity, drowned in a never-ending cycle of tick boxes and assessments, have inspired my latest project. Further to this, consistent themes that have emerged throughout my work are things like disillusion, the frustrations of internet dating, mental health and most recently young people's identity.
I wanted to create theatre to challenge the uncomfortable truths and allow the audience moments of reflection. My own personal life has also been a stimulus for my creative journey. I have been songwriting since my teens and these songs have become an emotional diary tracking my struggles, insecurities and observations. Employing all of these creative motivations and crafting them into contemporary theatrical pieces is the aim of my ongoing work.
Creating a Theatre Company
Other People's Shoes Theatre Company was formed in 2009 to develop new writing and provide roles for women, with a focus on quality roles for women over 30, portraying them in a different light to the 'cliched' stereotypes seen in many plays and on TV. I wanted to find writers who could write challenging, complex characters that reflect women in today's society. The company has developed and performed 'The Bird Box' (2 female characters in late 30's early 40's, 'The Waiting Room' (3 female roles from 20-40) Artsfest, Old Jointstock Theatre, 'Dysmortal Life' (1 female role, female piano player, female director, female photographer and lighting operator). The last two with the writer David Hale, whom I met in Berlin and has since become a regular collaborator. In the future I would like the company to deepen its artistic collaboration with Lorna Laidlaw, Alison Solomon, Amelia Cardwell, Johanna Craven and other actors, directors and production staff towards the development of a theatre group committed to the production of challenging, original and thought-provoking writing for women.
Professional Work (non-devised)
Trained at Drama Studio London. Toured as 'Columbia' and 'Magenta' in the Rocky Horror Show and as 'tribe' in Hair. Lived in Germany for 8 years and sang 'chorus' for Starlight Express. Moved to Berlin and played 'Columbia' in the Rocky Horror Show at Magdeburg Landestheater. News voice over at the Deutsche Welle whilst regularly performing blues/jazz with Pete Stingl. Have performed at the Crescent Theatre as 'Natalya' in A Month in the Country, 'Joan' Lucky Sods, various corporate and short films, Blue Orange Theatre 'Barefaced' and Birmingham Repertory Theatre singing French/ German chansons and performing Brecht's poems as part of the Epic Encounters Festival 2014.
Singer/Songwriter
I began singing with my Welsh dad, singing folk. I then began my own career as a singer/songwriter working with Dave Lowe and performed my first gigs in Birmingham moving into blues/pop and a Piaf repertoire in London and Berlin. My own songs were an important part of the storytelling in 'Dysmortal Life'.